Encouraging collaboration
Learn the roles within our digital leadership and processes, the methods we use to deliver great digital work, and the cross-organisational groups that foster collaboration and an active content culture within Shelter.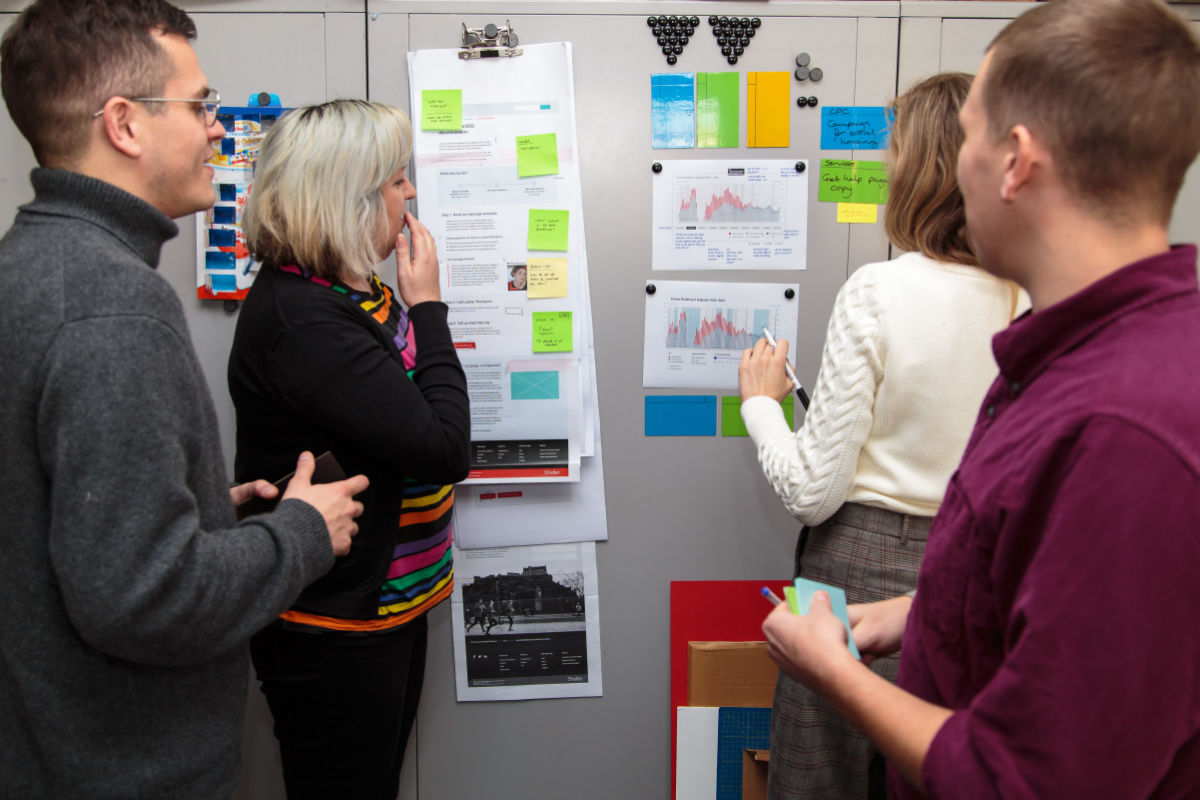 Section pages
Contact us about the digital framework
Have a question or comment? Found a bug? Or maybe you'd like to contribute to the framework? Use our contact form to get in touch.